Greetings and felicitations, fright fanatics! We're finally back after our skip week with our latest episode, where we dive into our favorite decade for horror movies, the decade when we both came of age as horror fans — the 1980's!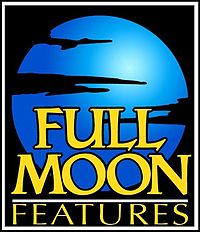 To try to keep this at a manageable length, we set out restricting ourselves to talk about only the films we actually saw during the 80's — no discussion of hidden gems we found later allowed. Did it work? Well, no. We hit the 70-minute mark with lots to talk about still, so we cut things short and we'll pick up the rest of this conversation again in two weeks.
Join us for part one as we go from the sublime, like Paperhouse and The Company of Wolves, to the wonderfully ridiculous, like Jennifer's love for the entire output of Full Moon Features. The full list of all the movies we mention in this episode will follow in a day or two — there are a ton of them this time.
And did we mention that we're listed on iTunes now? Because we're totally listed on iTunes now. Check it out!
Podcast: Play in new window | Download
Subscribe: RSS