Posts Tagged 'Holidays'
Welcome back to Don't Read the Latin, as Michael and Jennifer delve into the world of Horror Anthologies — only to realize that they don't actually like them very much. But, as always, we accentuate the positive, and concentrate on talking about the ones we do like. So if you like your horror movies in bite-sized chunks, this is the episode for you!
We also end up talking about reboots, why we actually like them, and why they work so well on television. Check it out!
____
Bonus Video
Here's a great little animation sent to us by our Tumblr follower circa1891!
Podcast: Play in new window | Download
Subscribe: RSS
Last episode, we took one last look at 2015, and this time out, we're looking ahead at the year to come, as we discuss new releases we're looking forward to (and some we're not.)
While we're at it, we also talk a little bit about what we'd like to see from horror movies in general, and we talk about other things we enjoyed in 2015 that didn't qualify for last episode's topic. Also, Jennifer talks about why she's not that crazy about Benedict Cumberbatch; Michael discusses his love of horror movies that clearly spell out a rigid set of rules, and oh so much more.
_____
Bonus Pictures
The Shirtless Jeff Goldblum mug that Michael bought Jennifer for Christmas, because he knows what she likes: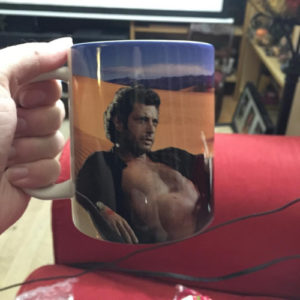 And some images from Over the Garden Wall:
Podcast: Play in new window | Download
Subscribe: RSS