Posts Tagged 'Pan's Labyrinth'
It's that time again, and Jennifer and Rhias are joined by Lisa (from the Noir! episode), and Jillian Venters of Gothic Charm School to talk about fairy tales: their horrifying origins, the stories of women they contain, and the movies that hold those things close to their celluloid hearts. Join them as they rip those hearts out and feast, including a few movies that you might not have thought of as fairy tales, then wind down with them as they discuss their own childhood stories and movies.
Handsome Boyfriend Jim note: At no point in this episode do they even mention "Hansel and Gretel: Witch Hunters" which I think is criminal, and Jen thinks I'm criminally tasteless for loving as much as I do. But I write these blurbs, so Hansel and Gretel gets its time in the sun!
Podcast: Play in new window | Download
Subscribe: RSS
Can you believe it? We've done thirty-seven episodes! ("In a row?")
This time out, we wander off into the woods to talk about horror movies inspired by fairy tales and folklore, or even just movies that have that fairy tale feel to them, and we delve into why horror movies are the direct modern descendant of these ancient tales. Before we get to the subject, though, we wander off the path a bit to talk about the recent loss of pop culture icons David Bowie and Alan Rickman.
(Note: Jennifer refers at one point to a movie called "Tooth Fairy." She was actually referring to "Darkness Falls," which features that mythical creature. "Tooth Fairy" is, in fact, a family-friendly 2010 comedy film starring Dwayne Johnson. DRtL regrets the error.)
This episode's bonus link: www.folkhorror.com
This episode's YouTube video: Here's the teaser trailer Michael talks about for the upcoming J.G. Ballard adaptation, "High-Rise":
Podcast: Play in new window | Download
Subscribe: RSS
Horror movies with kid heroes. It's a natural. How better to make an audience scared for your protagonist than to make him (or her) a young, vulnerable, innocent child? Throw in the "your parents will never believe you" trope, and you're set for some real scares. This episode, we salute the best child protagonists the horror genre has to offer.
Join Michael and Jennifer as they dissect the casting and plot direction of Hannibal's third season, play with an Angel puppet, talk about the Paul Stanley / Dee Snyder feud, and reveal the secret of how to get Jennifer's daughter to watch a movie that might be slightly scary. Listen in amazement as Michael fucks up immediately! (We talked about People Under the Stairs during the Wes Craven episode, not the Stephen King episode. Obviously.)
We apologize once more, I'm afraid, for the sound quality of this episode. We forgot to set up the powered USB port for the microphone, and therefore that "robots gargling underwater" background echo is back. Yay. Also you can hear traffic outside and Jennifer's cat meowing, although hopefully that last part is endearing. Anyway. We'll try to set things up a little better next time.
_______
Bonus Video
Here's a fan-made music video for the Scissor Sisters song Return to Oz that Michael mentioned:

_____
Bonus Tumblr Meme
For those who haven't seen it, here's the "Public Service Announcement" Michael mentions making on Tumblr, in a post that's received over 25,000 notes so far: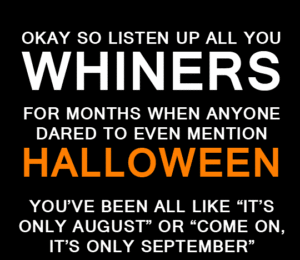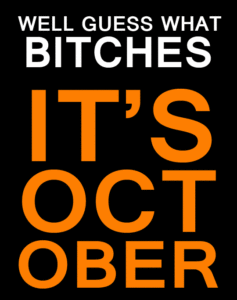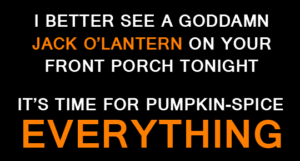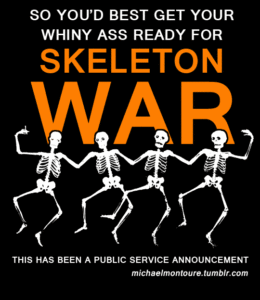 Podcast: Play in new window | Download
Subscribe: RSS