Posts Tagged 'The Dark Knight Rises'
Hey Latin fans, we're back again, and this time around Rhias Hall was under the weather, so Jennifer Lovely called an audible and brought in me, Handsome Husband Jim for a show about hidden gems from the last 10 years. We have different tastes, so they're very different lists.
We also go over a couple of new movies, like Pet Sematary, but we cut the spoilery stuff to go after the credits. So if you want the whole truth of our opinions, keep listening like it was a Marvel movie for that after-credits goodness!
Podcast: Play in new window | Download
Subscribe: RSS
Apologies for the delay with this episode — it's even later than we said it was going to be when we said it was going to be late.
We needed a little extra time to pull this one together. We were both saddened to learn of the recent passing of Wes Craven, who pretty much single-handedly reinvented the horror movie genre over the course of his career — not just once, but three times.
Montoure talks about movies that make you feel unsafe, Jennifer talks about getting to meet Robert Englund, and so much more.
______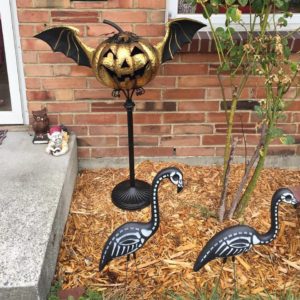 Guest Cat: Abby, Jennifer's grumpy old lady kitty
Official Drink of this Episode: Woodchuck Fall Harvest Hard Cider with cinnamon whiskey. It's ridiculously good. You should try it.
Pumpkin Bat: Pumpkin Bat! Here's a picture, as promised.
Podcast: Play in new window | Download
Subscribe: RSS