Posts Tagged 'The Strain [TV]'
Happy Halloween, Latin listeners! This episode is all about horror tropes, and features Rhias Hall of The Villain Edit, Jeff Harris of Fanboy News Network, and perennial favorite Jillian Venters of Gothic Charm School.
They talk about the cliches they love, the ones they hate, and digress a little into the days of yore when Vampire: the Masquerade LARPers walked the Earth. We hope your pumpkin patch is the most sincere tonight!
Podcast: Play in new window | Download
Subscribe: RSS
Wait a minute, what's that? Peeking out from under the branches of the Christmas tree that's starting to drop needles onto your living room floor? Why, it looks like Satan — excuse me, I mean Santa — has left you one last Christmas present! And it's just what you wanted — a brand new episode of Don't Read the Latin! You must have been good this year.
This time out, we look back at 2015's crop of horror movies — what was great, what was terrible (although we don't waste much time talking about that), and which movies merely deserved our 2015 "You Tried" Participation Medal. Jennifer and Michael are joined by special guests Jeff Harris of Fanboy News Network and Jillian Venters of Gothic Charm School!
Special thanks to AFK Tavern for actually being open at the godforsaken hours of the procrastination-driven, insomnia-fueled editing of this episode!
And that's it for us for this year! We will talk to you all in 2016! Happy holidays!
____
P.S. For reference, here is the XXXenophile cover we talk about in the beginning of the episode. (Even though it's for an "adult" comic, the cover itself is more-or-less safe for work.) Click to embiggen.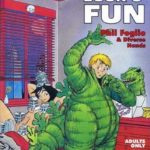 Podcast: Play in new window | Download
Subscribe: RSS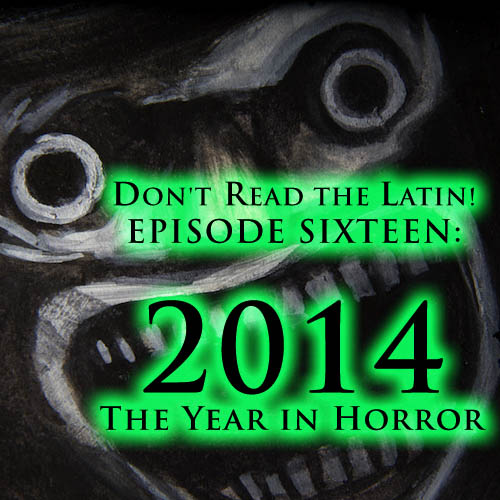 Happy New Year! 2014 was a great year for horror — if you were willing to dig for it. While there were only a mere handful of big studio releases — and they were uniformly disappointing — there were a lot of fantastic indie films out there, which generally received limited theatrical releases, assuming they didn't go straight to Netflix or VOD.
Jennifer and Michael walk you through the best this past year had to offer, with special guests Jeff Harris from Fanboy News Network and Jillian Venters from Gothic Charm School. Let us know what you think, and tell us if there are any gems we missed.
(We also recorded the "Geek Culture Review Of 2014″ episode of Fanboy News Network that day, in one long epic podcasting session. You should definitely check that out, too!)
Podcast: Play in new window | Download
Subscribe: RSS