Archive for June, 2014: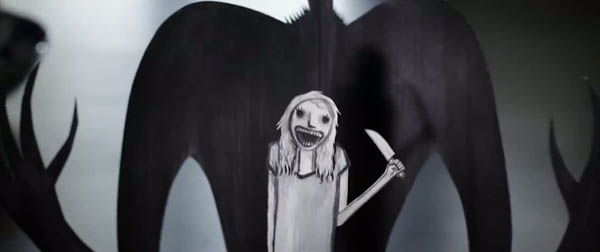 We're back, and we're talking about some of the best horror films you might not even know were directed by women! Join us again for all this and more:
We babble about The Babadook and examine Jennifer's Body. (What? Wait, no — not Jennifer's body, that would be an entirely different podcast …. )
Jennifer talks about what it was like to watch American Psycho for the first time recently
We declare our love for the 80's classic Near Dark and the 80's maybe-not-so-classic Freddy's Dead: The Final Nightmare
We talk about why we were disappointed in American Mary but still can't wait to see what's next from the Soska Sisters
Michael explains why he can't wait to show Jennifer Ravenous, and he finds out something he'd rather not know about one of the actors in it
Podcast: Play in new window | Download
Subscribe: RSS
Ever had a horror movie that you watched and hated, only to watch it again later and discover that it's actually pretty good? Or, worse, you watch a movie you once liked and now you realize it's terrible? Well, that's what Episode Three is all about! Join us as we also talk about the season finale of Hannibal (don't worry, no spoilers!), why we like Japanese horror films until they get too damn weird, why Jennifer doesn't like to do negative reviews, and her changing opinion of Woody Harrelson and Matthew McConaughey. Don't miss it!
Podcast: Play in new window | Download
Subscribe: RSS