Gothic
---
Episodes about Gothic :
Don't Read The Latin! Episode 62: Rock and Roll Horror!
[ 1:32:13 | 69.35 MB ]
Play in Popup
|
Download
Hello Don't Read the Latin fans!
Thank you for joining us for our latest episode ROCK AND ROLL HORROR! Where I promise not to call Stephen King an asshole but we will share at length all our favorite horror movies with a side of metal! This episode contains these guest stars: Jillian Venters of Gothic Charm School, Jeff Harris of Fanboy News Network, Handsome Boyfriend Jim of Fire When Ready, and last but absolutely not least, Rhias Hall of  The Villain Edit.
And like Lemmy said, "It's fast and it's aggressive and it's rebellious and their parents hate it, which has always been the mark of good rock and roll. If your parents don't like it, it's good."
DRtL Episode 30: Wes Craven Retrospective
[ 1:33:41 | 64.33 MB ]
Play in Popup
|
Download
Apologies for the delay with this episode — it's even later than we said it was going to be when we said it was going to be late.
We needed a little extra time to pull this one together. We were both saddened to learn of the recent passing of Wes Craven, who pretty much single-handedly reinvented the horror movie genre over the course of his career — not just once, but three times.
Montoure talks about movies that make you feel unsafe, Jennifer talks about getting to meet Robert Englund, and so much more.
______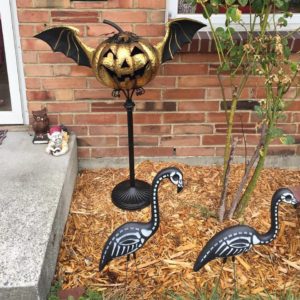 Guest Cat: Abby, Jennifer's grumpy old lady kitty
Official Drink of this Episode: Woodchuck Fall Harvest Hard Cider with cinnamon whiskey. It's ridiculously good. You should try it.
Pumpkin Bat: Pumpkin Bat! Here's a picture, as promised.
Don't Read the Latin Episode 28: Comfort Movies!
[ 1:25:21 | 39.07 MB ]
Play in Popup
|
Download
You know what we're talking about — you're home for a sick day, or maybe you've just straight-up run out of fucks. In either case, it's time to crash on the couch with a pint of ice cream. Or maybe not — maybe it's just time to try to get something done around the house that you've been putting off, like tackling that mountain of laundry, and you just want a movie to put on that won't demand your full attention.
However it goes, you reach for a comfort movie — something you've already seen a zillion times, but just don't get tired of. The cinematic equivalent of comfort food. A big ol' audio-visual bowl of macaroni and cheese. Maybe with the emphasis on "cheese." (As such, this episode sometimes strays way, way far out of strict horror movie territory. We promise you'll be entertained anyway.)
We are joined this time by the always-charming Jillian Venters, the Lady of the Manners herself, from Gothic Charm School!
DRTL Episode 12: Vampires!
[ 1:27:35 | 20.11 MB ]
Play in Popup
|
Download
Oh my God, you guys, you guys — Halloween is coming!
Or at least, it was when we recorded this episode, but now it's November 1st. A little anticlimactic, we realize.
This time out, we discuss those bloodsucking fiends, those children of the night, those stalwart standbys of the Halloween silver screen: vampires! From the good, the bad, to the ridiculous, we discuss all the vampires we have known and loved.
Don't Read The Latin, Episode Four: Women Directing Horror
[ 1:05:08 | 29.88 MB ]
Play in Popup
|
Download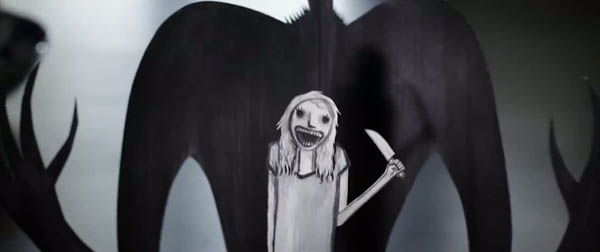 We're back, and we're talking about some of the best horror films you might not even know were directed by women! Join us again for all this and more:
We babble about The Babadook and examine Jennifer's Body. (What? Wait, no — not Jennifer's body, that would be an entirely different podcast …. )
Jennifer talks about what it was like to watch American Psycho for the first time recently
We declare our love for the 80's classic Near Dark and the 80's maybe-not-so-classic Freddy's Dead: The Final Nightmare
We talk about why we were disappointed in American Mary but still can't wait to see what's next from the Soska Sisters
Michael explains why he can't wait to show Jennifer Ravenous, and he finds out something he'd rather not know about one of the actors in it