Posts Tagged 'Underworld'
Hello Don't Read the Latin fans!
Thank you for joining us for our latest episode ROCK AND ROLL HORROR! Where I promise not to call Stephen King an asshole but we will share at length all our favorite horror movies with a side of metal! This episode contains these guest stars: Jillian Venters of Gothic Charm School, Jeff Harris of Fanboy News Network, Handsome Boyfriend Jim of Fire When Ready, and last but absolutely not least, Rhias Hall of The Villain Edit.
And like Lemmy said, "It's fast and it's aggressive and it's rebellious and their parents hate it, which has always been the mark of good rock and roll. If your parents don't like it, it's good."
Podcast: Play in new window | Download
Subscribe: RSS
Welcome back, and thanks for listening to one whole year of Don't Read the Latin! It seems like only yesterday that Episode One was lovingly streamed straight to your trembling ears, but it was way back on May 9th, 2014. So we're celebrating our podcast-iversary! Join us! Have some cake and ice cream!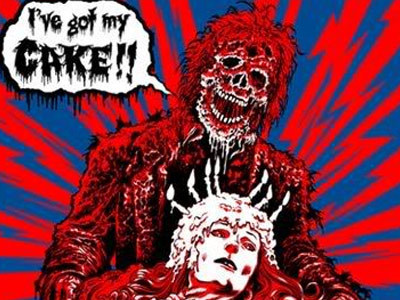 Ooookay, maybe — maybe just some ice cream.
Anyway! Yes! A new episode! We have one for you, and it didn't take a whole month this time! We are joined once again by Jeff Harris from Fanboy News Network, who practically insisted on coming along for the recording when he found out we were talking about werewolves, which turned out to be a good thing as Michael and Jennifer ended up realizing that, on the whole, they, uhhh, they don't really like werewolf movies that much. So, yeah.
But we still manage to have a good time with the subject, and Jennifer talks about rewatching The Walking Dead and about common werewolf tropes in urban fantasy, Michael tells us about a unique stage adaptation of Dr. Jekkyl and Mr. Hyde, Michael and Jeff talk about the history of werewolves in Marvel comics, and we wonder why more werewolf movies don't deal with pack dynamics.
In short, it's another fun episode, so press play above! Or download it. I mean, whatever you wanna do here. Knock yourself out.
Podcast: Play in new window | Download
Subscribe: RSS
First, a word of warning. At one point during this episode, we propose a drinking game — that you drink every time we say something to the effect of, "This is not a good movie." Do not do this. You will die.
That said — join Michael and Jennifer as we drag our secret stash of schlock out from the back of our video collections into the light. First we define just exactly what it is we mean when we call something a "guilty pleasure," and then we're off and running! Expect lots of giggling in this episode.
Podcast: Play in new window | Download
Subscribe: RSS