Posts Tagged 'I'
First, a word of warning. At one point during this episode, we propose a drinking game — that you drink every time we say something to the effect of, "This is not a good movie." Do not do this. You will die.
That said — join Michael and Jennifer as we drag our secret stash of schlock out from the back of our video collections into the light. First we define just exactly what it is we mean when we call something a "guilty pleasure," and then we're off and running! Expect lots of giggling in this episode.
Podcast: Play in new window | Download
Subscribe: RSS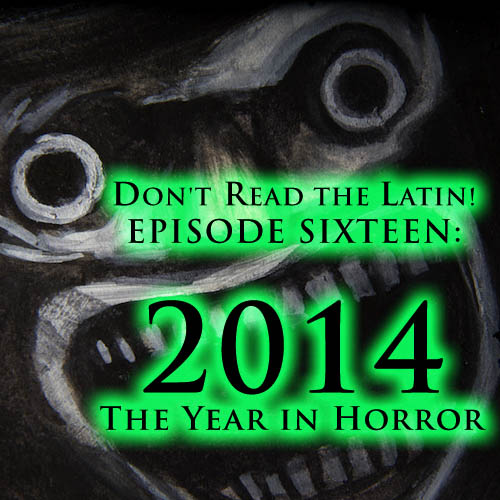 Happy New Year! 2014 was a great year for horror — if you were willing to dig for it. While there were only a mere handful of big studio releases — and they were uniformly disappointing — there were a lot of fantastic indie films out there, which generally received limited theatrical releases, assuming they didn't go straight to Netflix or VOD.
Jennifer and Michael walk you through the best this past year had to offer, with special guests Jeff Harris from Fanboy News Network and Jillian Venters from Gothic Charm School. Let us know what you think, and tell us if there are any gems we missed.
(We also recorded the "Geek Culture Review Of 2014″ episode of Fanboy News Network that day, in one long epic podcasting session. You should definitely check that out, too!)
Podcast: Play in new window | Download
Subscribe: RSS