Posts Tagged 'The Device'
"Two possibilities exist: either we are alone in the Universe or we are not. Both are equally terrifying." ― Arthur C. Clarke
Lock all your windows, grab your tinfoil hats and your shotguns, and get ready to hide in your closets, because they're almost here! The aliens are coming!
…. Okay, well, no. Probably not. But the latest episode of Don't Read the Latin! is here, and that's almost as scary! You can put your shotgun down, but you might want to hold on to that tinfoil hat.
Join Jennifer and Michael as they talk about their favorite alien horrors, a heaping handful of guilty pleasures, and a few movies that just didn't work for them. And stick around for the end, for a discussion of just why movies about aliens scare us so much, and for a few words about Michael's experiences with UFOs in his childhood!
Put on the headphones, lean back, and try to ignore the strange tall figures and the blinding bright light — the experiment is about to begin ….
Podcast: Play in new window | Download
Subscribe: RSS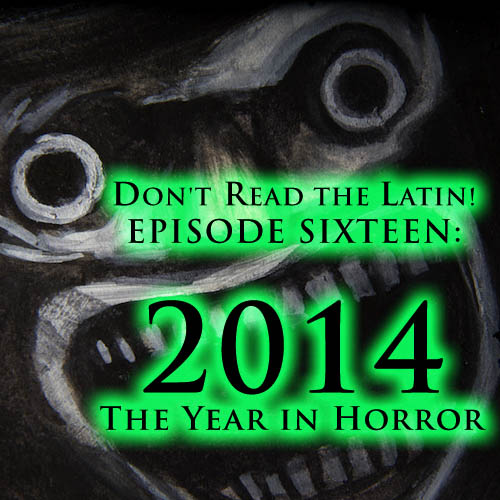 Happy New Year! 2014 was a great year for horror — if you were willing to dig for it. While there were only a mere handful of big studio releases — and they were uniformly disappointing — there were a lot of fantastic indie films out there, which generally received limited theatrical releases, assuming they didn't go straight to Netflix or VOD.
Jennifer and Michael walk you through the best this past year had to offer, with special guests Jeff Harris from Fanboy News Network and Jillian Venters from Gothic Charm School. Let us know what you think, and tell us if there are any gems we missed.
(We also recorded the "Geek Culture Review Of 2014″ episode of Fanboy News Network that day, in one long epic podcasting session. You should definitely check that out, too!)
Podcast: Play in new window | Download
Subscribe: RSS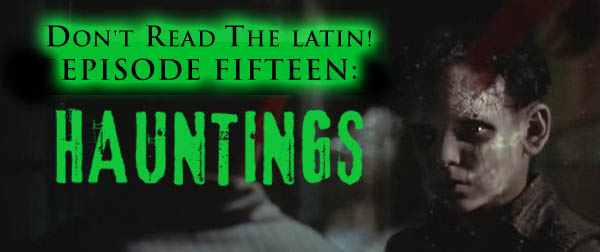 It's almost Christmas, and you know what that means — ghost stories! (Well, according to Charles Dickens, anyway.)
We already covered Haunted Houses back in Episode Nine, but this time we're getting out of the house and exploring haunted apartment buildings, orphanages, and more! Remember, kids, ghosts can strike anywhere at any time. Happy Holidays!
Podcast: Play in new window | Download
Subscribe: RSS