Posts Tagged 'Kissed'
---
Wooo-hooo, look at us! We swore we would have a new episode ready in two weeks and by God we actually did it.
Inspired by our recent viewing of Crimson Peak, this time we're taking a look at Horror Romances! Even though the course of true love never quite runs smooth in a horror movie — it's hard to give someone your heart when they really do want your heart, and they're willing to use their sharpest knives to get it — we're cuddling up as close to this topic as we can get. Do join us, won't you, dear?
Podcast: Play in new window | Download
Subscribe: RSS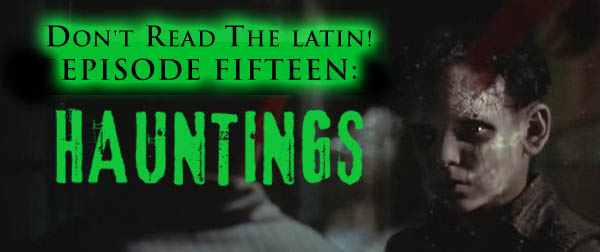 It's almost Christmas, and you know what that means — ghost stories! (Well, according to Charles Dickens, anyway.)
We already covered Haunted Houses back in Episode Nine, but this time we're getting out of the house and exploring haunted apartment buildings, orphanages, and more! Remember, kids, ghosts can strike anywhere at any time. Happy Holidays!
Podcast: Play in new window | Download
Subscribe: RSS