Posts Tagged 'Kairo (Pulse)'
Hey, we've got an extra-special episode for you this time! Jennifer Lovely and Rhias Hall are joined by Kim Douthit from City of Geek and Emalie Soderback from Scarecrow Video to talk about being a woman and loving horror.
It's multiple generations of ladies chatting about their favorite movies, their experiences, and what got them into the genre, and you won't hear it anywhere else! Enjoy!
Podcast: Play in new window | Download
Subscribe: RSS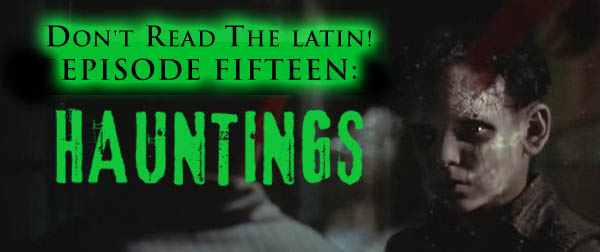 It's almost Christmas, and you know what that means — ghost stories! (Well, according to Charles Dickens, anyway.)
We already covered Haunted Houses back in Episode Nine, but this time we're getting out of the house and exploring haunted apartment buildings, orphanages, and more! Remember, kids, ghosts can strike anywhere at any time. Happy Holidays!
Podcast: Play in new window | Download
Subscribe: RSS