Posts Tagged 'Inner Senses'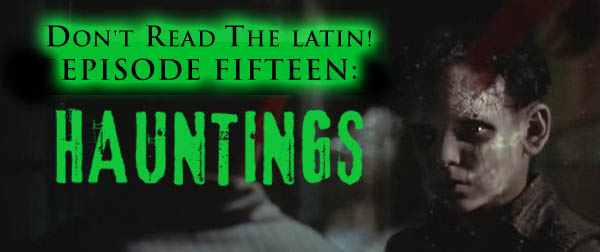 It's almost Christmas, and you know what that means — ghost stories! (Well, according to Charles Dickens, anyway.)
We already covered Haunted Houses back in Episode Nine, but this time we're getting out of the house and exploring haunted apartment buildings, orphanages, and more! Remember, kids, ghosts can strike anywhere at any time. Happy Holidays!
Podcast: Play in new window | Download
Subscribe: RSS
Ever had a horror movie that you watched and hated, only to watch it again later and discover that it's actually pretty good? Or, worse, you watch a movie you once liked and now you realize it's terrible? Well, that's what Episode Three is all about! Join us as we also talk about the season finale of Hannibal (don't worry, no spoilers!), why we like Japanese horror films until they get too damn weird, why Jennifer doesn't like to do negative reviews, and her changing opinion of Woody Harrelson and Matthew McConaughey. Don't miss it!
Podcast: Play in new window | Download
Subscribe: RSS