Posts Tagged 'The Eye'
You know that one part in a movie that really sticks with you? The one that resonates and reverberates deep in your soul? Well, Rhias Hall and Jennifer Lovely are here to tell you what theirs are! Do they match yours, or are yours entirely different ones? Let us know!
Podcast: Play in new window | Download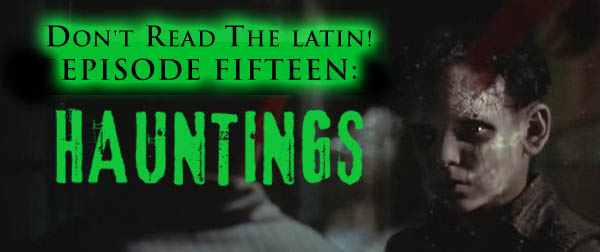 It's almost Christmas, and you know what that means — ghost stories! (Well, according to Charles Dickens, anyway.)
We already covered Haunted Houses back in Episode Nine, but this time we're getting out of the house and exploring haunted apartment buildings, orphanages, and more! Remember, kids, ghosts can strike anywhere at any time. Happy Holidays!
Podcast: Play in new window | Download