Posts Tagged 'The Eye'
Hey everyone, we've got another episode coming atcha, and this time Jennifer Lovely is talking to Sabrina Rei of the Okashi Na Podcast: Anime With Friends!
They gush about Bly Manor, talk about a werewolf movie we watched (note: her name is Riki Lindhome and she's part of Garfunkel and Oates, sweetie), and then get into her formative and recent horror movies: House (the William Katt/Richard Moll one) and Ready or Not. As always, spoilers for those two abound, so be warned!
Podcast: Play in new window | Download
Subscribe: RSS
You know that one part in a movie that really sticks with you? The one that resonates and reverberates deep in your soul? Well, Rhias Hall and Jennifer Lovely are here to tell you what theirs are! Do they match yours, or are yours entirely different ones? Let us know!
Podcast: Play in new window | Download
Subscribe: RSS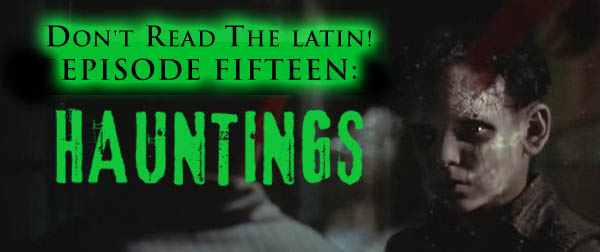 It's almost Christmas, and you know what that means — ghost stories! (Well, according to Charles Dickens, anyway.)
We already covered Haunted Houses back in Episode Nine, but this time we're getting out of the house and exploring haunted apartment buildings, orphanages, and more! Remember, kids, ghosts can strike anywhere at any time. Happy Holidays!
Podcast: Play in new window | Download
Subscribe: RSS