Posts Tagged 'Who Could Kill a Child?'
We are back, and if you hear something shuffling down the hall asking for Mommy and Daddy, don't answer, because it's time for Creepy Kids! Rhias Hall and Jennifer Lovely break down their favorites of the genre, but it's just for toddlers and up. Babies are their own kind of awful: awfully delicious!
Podcast: Play in new window | Download
Subscribe: RSS
The weather outside isn't the only thing that's frightful! Better grab some blankets, make yourself some hot cocoa, light a fire in the fireplace — or, really, burn the whole damn house down, if you have to — because Don't Read the Latin is back, and this time we're talking Winter Horror. Christmas horror movies, snowbound horror movies, a few classics and a few not-so-classics that all have one thing in common — they have a few more chills than usual.
Jennifer reminisces about the late, lamented Vertigo Video, we once again sing the praises of Scarecrow Video, Michael talks Joe Hill's Christmassy horror novel NOS4A2, and so much more.
Feel like giving us an early Christmas present? Take a minute to rate us on iTunes and help other horror fans find us!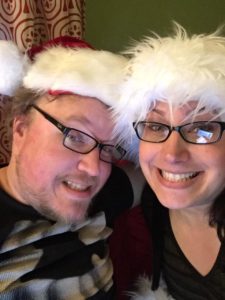 Podcast: Play in new window | Download
Subscribe: RSS
---
Wooo-hooo, look at us! We swore we would have a new episode ready in two weeks and by God we actually did it.
Inspired by our recent viewing of Crimson Peak, this time we're taking a look at Horror Romances! Even though the course of true love never quite runs smooth in a horror movie — it's hard to give someone your heart when they really do want your heart, and they're willing to use their sharpest knives to get it — we're cuddling up as close to this topic as we can get. Do join us, won't you, dear?
Podcast: Play in new window | Download
Subscribe: RSS