Posts Tagged 'Last Shift'
…. And once again after slightly too long a hiatus, we return once more with another episode of Don't Read the Latin!
This time out, we're talking about heroines in horror. Horror movies tend to have more female protagonists than practically any other genre, which is something we both love about them. At some point, we plan on having a Feminism in Horror episode where we'll delve into why we think that is and examine just how horror treats its female characters. But for now, we just want to talk about some scream queens we've known and loved, from our favorite classic final girls all the way to, well, The Final Girls. Give it a listen, tell your friends, and as always, we look forward to your comments.
Podcast: Play in new window | Download
Subscribe: RSS
The weather outside isn't the only thing that's frightful! Better grab some blankets, make yourself some hot cocoa, light a fire in the fireplace — or, really, burn the whole damn house down, if you have to — because Don't Read the Latin is back, and this time we're talking Winter Horror. Christmas horror movies, snowbound horror movies, a few classics and a few not-so-classics that all have one thing in common — they have a few more chills than usual.
Jennifer reminisces about the late, lamented Vertigo Video, we once again sing the praises of Scarecrow Video, Michael talks Joe Hill's Christmassy horror novel NOS4A2, and so much more.
Feel like giving us an early Christmas present? Take a minute to rate us on iTunes and help other horror fans find us!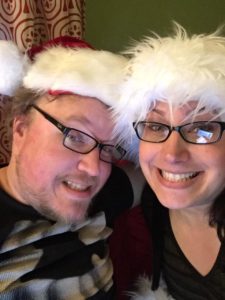 Podcast: Play in new window | Download
Subscribe: RSS