Posts Tagged 'The Thing (2011)'
The weather outside isn't the only thing that's frightful! Better grab some blankets, make yourself some hot cocoa, light a fire in the fireplace — or, really, burn the whole damn house down, if you have to — because Don't Read the Latin is back, and this time we're talking Winter Horror. Christmas horror movies, snowbound horror movies, a few classics and a few not-so-classics that all have one thing in common — they have a few more chills than usual.
Jennifer reminisces about the late, lamented Vertigo Video, we once again sing the praises of Scarecrow Video, Michael talks Joe Hill's Christmassy horror novel NOS4A2, and so much more.
Feel like giving us an early Christmas present? Take a minute to rate us on iTunes and help other horror fans find us!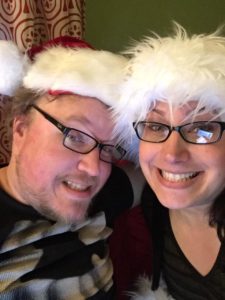 Podcast: Play in new window | Download
Subscribe: RSS
Jennifer Lovely was unable to make it to a recording session this week, since she is in the process of moving and is busy doing All the Things, so instead Michael Montoure is joined by horror movie aficionado Miranda Wolf! We've been meaning to have Miranda on the podcast for ages, and this seemed like a good time to do it.
We kind of flirt with the idea of having an overall theme for the episode, such as Slasher Movies, but it never quite happens. Join us as we talk instead about 80's slasher movies; Star Trek and Babylon 5 fans fighting in the streets; Montoure's literal scar from a science fiction convention; differences between the Hannibal TV series, books, and films; ideas for slasher movie role-playing games and the horror board game Betrayal at House on the Hill; puns about feet (so very, very many puns about feet); the literal and figurative horrors that are lurking within Miranda's Netflix queue; and so much more!
Podcast: Play in new window | Download
Subscribe: RSS