Posts Tagged 'Dead Snow'
The weather outside isn't the only thing that's frightful! Better grab some blankets, make yourself some hot cocoa, light a fire in the fireplace — or, really, burn the whole damn house down, if you have to — because Don't Read the Latin is back, and this time we're talking Winter Horror. Christmas horror movies, snowbound horror movies, a few classics and a few not-so-classics that all have one thing in common — they have a few more chills than usual.
Jennifer reminisces about the late, lamented Vertigo Video, we once again sing the praises of Scarecrow Video, Michael talks Joe Hill's Christmassy horror novel NOS4A2, and so much more.
Feel like giving us an early Christmas present? Take a minute to rate us on iTunes and help other horror fans find us!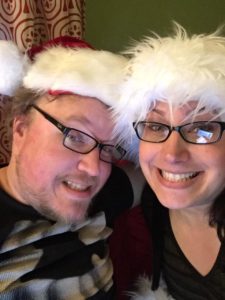 Podcast: Play in new window | Download
Subscribe: RSS
Welcome back to Don't Read the Latin, the podcast that brings you horror movie news, reviews, and opinions every two weeks! Or three weeks. Or thereabouts. (I'd swear we used to be better at this.)
Anyway, join us as we come lurching back from the grave to discuss zombies! Even though neither Michael nor Jen consider ourselves zombie fans, per se, it turns out there are a ton of zombie films we really like. A whole horde of them, you might say. Although it turns out we have our disagreements as to just what, exactly, constitutes a zombie film ….
Look At Our Shorts!
Curious about the zombie kangaroo short film Michael mentions? Well, of course you are, right? Here it is — WATERBORNE:
Also, just to round things out, here's another short film that we didn't remember to mention during the podcast, but a couple of listeners had recommended it to us and it's pretty damn awesome — THRESHER.
_____
Spread the Word!
A zombie outbreak spreads pretty quickly. But word-of-mouth about a podcast doesn't go quite so far and wide. If you love Don't Read the Latin — and we sure hope you do — won't you take a minute to help other horror fans find us by clicking one of the social sharing buttons below, or leave us a review on iTunes? It means the world to us. Thanks!
Podcast: Play in new window | Download
Subscribe: RSS