Posts Tagged 'Dracula Untold'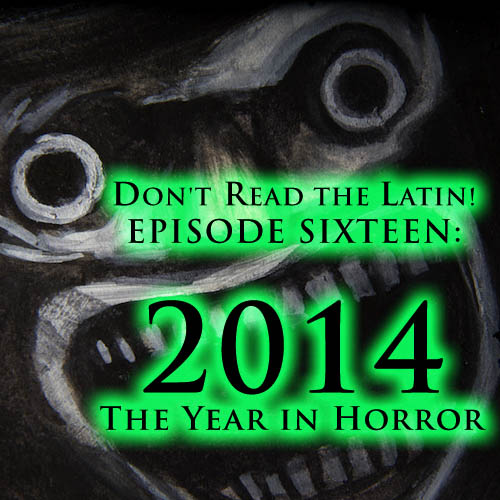 Happy New Year! 2014 was a great year for horror — if you were willing to dig for it. While there were only a mere handful of big studio releases — and they were uniformly disappointing — there were a lot of fantastic indie films out there, which generally received limited theatrical releases, assuming they didn't go straight to Netflix or VOD.
Jennifer and Michael walk you through the best this past year had to offer, with special guests Jeff Harris from Fanboy News Network and Jillian Venters from Gothic Charm School. Let us know what you think, and tell us if there are any gems we missed.
(We also recorded the "Geek Culture Review Of 2014″ episode of Fanboy News Network that day, in one long epic podcasting session. You should definitely check that out, too!)
Podcast: Play in new window | Download
Subscribe: RSS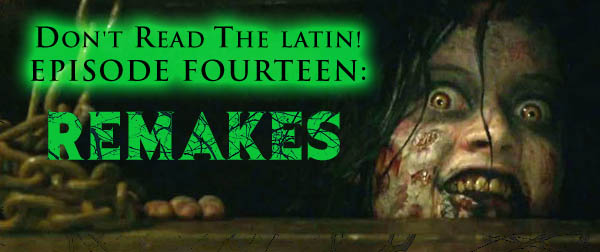 Whether you love them or hate them, the horror remake is here to stay. (Hollywood loves to feast on its own dead.) Join Jennifer and Michael as they delve into the best, the worst, and the most completely pointless.
Podcast: Play in new window | Download
Subscribe: RSS
Welcome to another Halloween season episode of your favorite horror movie podcast! (At least, we assume we're your favorite horror movie podcast. If we're not, please don't tell us.)
In this episode, Jennifer rants about Kevin Smith, whose recent film, "Tusk," seems to be one inside joke aimed at the fans of podcast. (We here at Don't Read the Latin promise that if we ever make a movie of our own, we're not going to just pander to our existing fanbase — we intend to pander to everyone.)
We also talk about economy of storytelling, Harlan Ellison, Jen's Big Black Gothic Yard Sale, and Michael's upcoming Halloween reading!
No Context For You
"Speaking of soft-core pornography …. "
"I'm Aware I'm making poor choices."
"I have a whole bunch of 'Night of the … ' movies."
Speaking of Michael's Halloween reading:
Podcast: Play in new window | Download
Subscribe: RSS