Posts Tagged 'Parents'
Hey, everyone, we are back from weddings, honeymoons, and horrible air quality to bring you a brand new episode. In this episode, Jennifer Lovely and Rhias Hall discuss their favorite funny scary movies, joined by special guest and newly upgraded Handsome Husband Jim! You'll find that Jennifer doesn't understand Earth humor, Rhias loves her some cannibal movies, and Jim has some questionable taste. Enjoy!
Podcast: Play in new window | Download
Subscribe: RSS
Horror movies with kid heroes. It's a natural. How better to make an audience scared for your protagonist than to make him (or her) a young, vulnerable, innocent child? Throw in the "your parents will never believe you" trope, and you're set for some real scares. This episode, we salute the best child protagonists the horror genre has to offer.
Join Michael and Jennifer as they dissect the casting and plot direction of Hannibal's third season, play with an Angel puppet, talk about the Paul Stanley / Dee Snyder feud, and reveal the secret of how to get Jennifer's daughter to watch a movie that might be slightly scary. Listen in amazement as Michael fucks up immediately! (We talked about People Under the Stairs during the Wes Craven episode, not the Stephen King episode. Obviously.)
We apologize once more, I'm afraid, for the sound quality of this episode. We forgot to set up the powered USB port for the microphone, and therefore that "robots gargling underwater" background echo is back. Yay. Also you can hear traffic outside and Jennifer's cat meowing, although hopefully that last part is endearing. Anyway. We'll try to set things up a little better next time.
_______
Bonus Video
Here's a fan-made music video for the Scissor Sisters song Return to Oz that Michael mentioned:

_____
Bonus Tumblr Meme
For those who haven't seen it, here's the "Public Service Announcement" Michael mentions making on Tumblr, in a post that's received over 25,000 notes so far: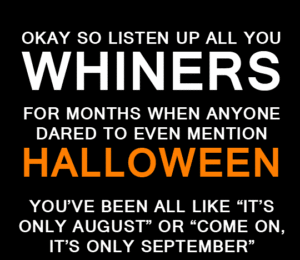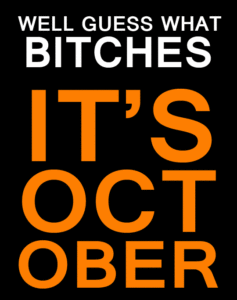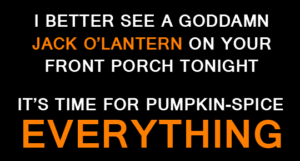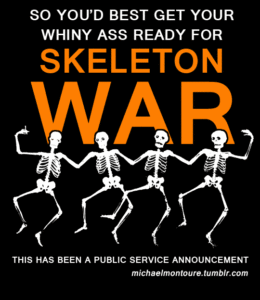 Podcast: Play in new window | Download
Subscribe: RSS
Hey, everyone! Join us as we delve into the occult reaches of a subject that …. it turns out we don't really know a lot about! (I resisted the urge to say, a hell of a lot about. Don't you admire my restraint?) This time, the subject on deck is Demons, Devils, and Possession, and while that idea sounded good when we first discussed it, our research soon showed that there were approximately one million films on this subject in the 50's, 60's, and 70's that we just flat-out have not seen.
Regardless, we soldiered on, and we talked about some of the best — and worst! — devilry we've witnessed on the silver screen. Enjoy! As always, tell your friends, reblog and retweet the hell out of this episode (sorry — my restraint only goes so far), and if you would be so kind, rate us on iTunes! Thanks much. See you in two weeks!
Other Stuff We Talked About
Here's the new review Michael mentioned for his novel: Still Life – Michael Montoure | The Reader In the Tower.
And here's a picture of the Exorcist III art print that Jennifer mentioned. Click the image to view it full-sized. The artist is Slippery Jack, and that link goes to his Big Cartel page if you'd like to pick up a print of your own.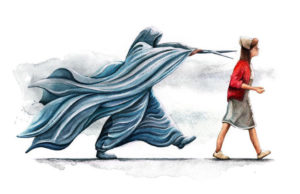 Finally, when we talked about Rosemary's Baby in this episode, we discussed whether or not you ever see the baby's eyes. Michael thought we didn't, and Jennifer was pretty sure that we at least saw a flash of them. Here's the scene in question, and we do see a quick flash of inhuman yellow eyes — but Michael thinks it looks more like it might be a flashback to the face of the devil seen during the baby's freaky, dreamlike conception scene. Compare the two, decide for yourself, and let us know what you think in the comments below.
Podcast: Play in new window | Download
Subscribe: RSS