Posts Tagged 'Scream Queens [TV]'
Welcome back! This episode marks a new, exciting time for Don't Read the Latin, as Michael Montoure has decided to step back from co-hosting for now as he has a lot on his plate at the moment. Jennifer Lovely is still happily here, though, discussing horror movies and her love of them, and each episode will have a rotating cast of co-hosts joining her. There will be many of the voices you've heard in previous episodes, and we can all look forward to some new ones joining the mix, too!
In this episode she is joined by Jillian Venters of Gothic Charm School (http://www.gothic-charm-school.com/) and they are discussing witches and witchcraft, although we know it's simply taboo!
Onward to an all-new era of Don't Read the Latin adventures!
Podcast: Play in new window | Download
Subscribe: RSS
If you're a regular listener of Don't Read the Latin, you're probably pretty well versed in horror movies — you know your classics backwards and forwards. But if you're a new listener, or if you have friends you would like to help get into horror, then we've got you covered with our latest episode — Horror Movies 101! Your horror hosts Jennifer Lovely and Michael Montoure walk you through the most significant movies in horror history to give you a solid grounding in all the basics. Check it out and let us know what you think! And be sure to let us know if there's anything you think we missed!
Podcast: Play in new window | Download
Subscribe: RSS
Horror movies with kid heroes. It's a natural. How better to make an audience scared for your protagonist than to make him (or her) a young, vulnerable, innocent child? Throw in the "your parents will never believe you" trope, and you're set for some real scares. This episode, we salute the best child protagonists the horror genre has to offer.
Join Michael and Jennifer as they dissect the casting and plot direction of Hannibal's third season, play with an Angel puppet, talk about the Paul Stanley / Dee Snyder feud, and reveal the secret of how to get Jennifer's daughter to watch a movie that might be slightly scary. Listen in amazement as Michael fucks up immediately! (We talked about People Under the Stairs during the Wes Craven episode, not the Stephen King episode. Obviously.)
We apologize once more, I'm afraid, for the sound quality of this episode. We forgot to set up the powered USB port for the microphone, and therefore that "robots gargling underwater" background echo is back. Yay. Also you can hear traffic outside and Jennifer's cat meowing, although hopefully that last part is endearing. Anyway. We'll try to set things up a little better next time.
_______
Bonus Video
Here's a fan-made music video for the Scissor Sisters song Return to Oz that Michael mentioned:

_____
Bonus Tumblr Meme
For those who haven't seen it, here's the "Public Service Announcement" Michael mentions making on Tumblr, in a post that's received over 25,000 notes so far: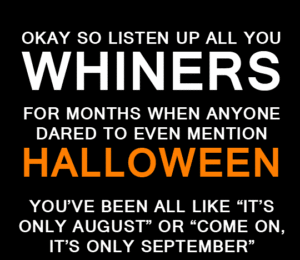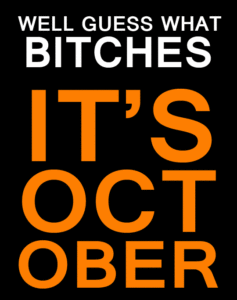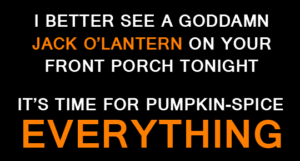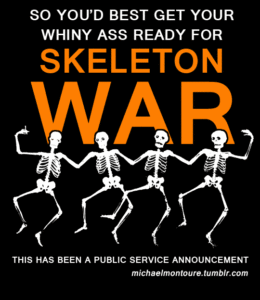 Podcast: Play in new window | Download
Subscribe: RSS