Posts Tagged 'Legend'
It's that time again, and Jennifer and Rhias are joined by Lisa (from the Noir! episode), and Jillian Venters of Gothic Charm School to talk about fairy tales: their horrifying origins, the stories of women they contain, and the movies that hold those things close to their celluloid hearts. Join them as they rip those hearts out and feast, including a few movies that you might not have thought of as fairy tales, then wind down with them as they discuss their own childhood stories and movies.
Handsome Boyfriend Jim note: At no point in this episode do they even mention "Hansel and Gretel: Witch Hunters" which I think is criminal, and Jen thinks I'm criminally tasteless for loving as much as I do. But I write these blurbs, so Hansel and Gretel gets its time in the sun!
Podcast: Play in new window | Download
Subscribe: RSS
Listen! What's that sound? Does that eerie pulsing synthesizer music mean that there's a killer lurking in the shadows? No — it's just the latest episode of Don't Read the Latin!
This time out, we're talking about horror soundtracks and scores that we love — even when they're from films we don't.
Montoure goes all film-school on us and starts talking about diegetic vs. non-diegetic music, Jennifer carefully side-steps around the subject of a mysterious competition in her youth, and so much more!
—
Stuff We Mentioned
At one point, Montoure mentions that the film He Never Died (he couldn't remember the title at the time, but that's the one) reminded him of a novel called Sandman Slim, by Richard Kadrey, so here's a link to that book on Amazon. (Or click on the cover image, here, if you're more visually inclined.) It's a fun read and you should check it out!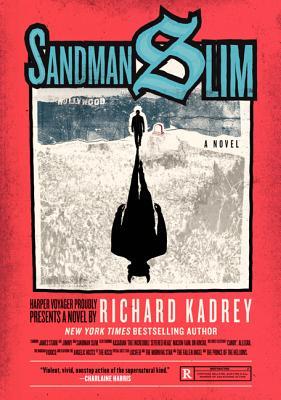 He also mentioned the unused soundtrack for Hellraiser by the band Coil, and said that the whole thing was probably on YouTube. It is! You can give it a listen here. It's very different from the soundtrack that actually got used!
And finally, he also also mentioned a haunting little comic by Ehud Lavski about a mysterious radio station. He reblogged that one on his Tumblr. You can click on the thumbnail below to read the whole comic.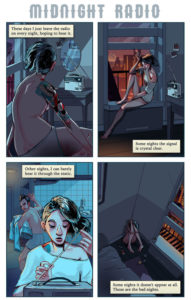 Podcast: Play in new window | Download
Subscribe: RSS