Posts Tagged 'The Nightmare'
Wait a minute, what's that? Peeking out from under the branches of the Christmas tree that's starting to drop needles onto your living room floor? Why, it looks like Satan — excuse me, I mean Santa — has left you one last Christmas present! And it's just what you wanted — a brand new episode of Don't Read the Latin! You must have been good this year.
This time out, we look back at 2015's crop of horror movies — what was great, what was terrible (although we don't waste much time talking about that), and which movies merely deserved our 2015 "You Tried" Participation Medal. Jennifer and Michael are joined by special guests Jeff Harris of Fanboy News Network and Jillian Venters of Gothic Charm School!
Special thanks to AFK Tavern for actually being open at the godforsaken hours of the procrastination-driven, insomnia-fueled editing of this episode!
And that's it for us for this year! We will talk to you all in 2016! Happy holidays!
____
P.S. For reference, here is the XXXenophile cover we talk about in the beginning of the episode. (Even though it's for an "adult" comic, the cover itself is more-or-less safe for work.) Click to embiggen.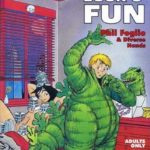 Podcast: Play in new window | Download
Subscribe: RSS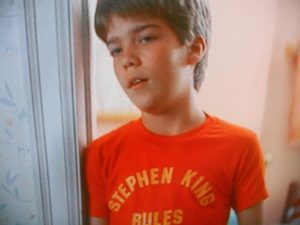 Hail to the King — namely, Stephen King, that household name of horror, the Maine Man himself! As any horror fan will tell you, Stephen King has had more than his fair share of movie adaptations, not all of them good. Well — maybe, most of them really not that good. But! We persevered here at DRtL, and dove right into our retrospective. We mostly remembered King's films as being fairly light, fun, popcorn movies — but join us as we realize how wrong we were, and just how many of the genuinely horrifying aspects of human nature are lurking under the surface of King's work, like a clown in a sewer.
Not to say we didn't have fun with the topic. See for yourself. Or, I guess, hear for yourself!
Podcast: Play in new window | Download
Subscribe: RSS
We're back from Crypticon! We had a pretty great time, and we're here to tell you about it. And Montoure has some selections from this year's Seattle International Film Festival! All of which turns out to be a good thing, because the topic we had chosen for this episode turns out to be a little thin on the ground. It sure seemed like creepy orphans and orphanages were a staple of the horror genre, but we ended up having to kind of stretch our definitions to find enough to talk about ….
Podcast: Play in new window | Download
Subscribe: RSS